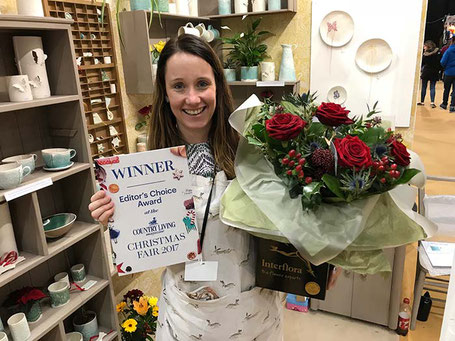 Shocked as shocked can be I was On Friday when I was given editors choice award at Country Living Magazine Christmas Fair in Glasgow. The country living team awarded it to me for my stitched collection work, saying it was like nothing they had seen before and it was really getting the crowds talking.
Back in 2015 I was also given the same award for my creative work and efforts on presentation of my stand. I was totally unaware you could get this award a second time round. They like to give it to small creative businesses as that is what's at the heart of country living magazine.
This year the show really excelled my expectations and the award also means I receive a free stand next year which is a huge well deserved saving to any small business big or small.